La Regista Luxury Italian Deck Chair - White
La Regista Luxury Italian Deck Chair - White
Please email for availability
Product Description
Inspired by the Superyacht lifestyle, this luxurious folding chair is unparalleled and designed by award winning Architect Michel Boucquillon.
Folds to only 14cm wide
The 'Propellor' like design supports the base
Rubber feet won't damage your deck
High gloss finish
Suitable for indoor and outdoor entertaining
Set your experience on your craft apart with this perfect accessory!
La Regista is Italian for 'The Director'.
Manufactured By: La Regista in Italy.
Made From: 316 stainless hinges, high-quality Batyline technical fabric rated for marine use and injection moulded polyamide structure.
Width: 52 cm
Seat Height: 44cm
Chair Height: 83cm
Depth: 44 cm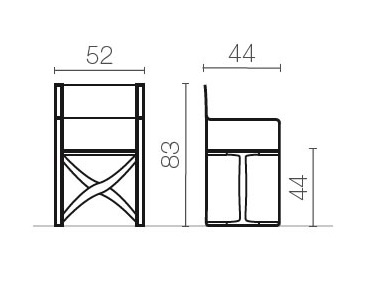 Deck and Galley stock the widest range of boat chairs in Australia!
Save